8 tags
"God is the highest good of the reasonable creature. The enjoyment of him is our..."
– Jonathan Edwards
4 tags
Listen
7 tags
Christ's love requires more than cordial regards. The Father's affections are far more intimate than a hug or a handshake alone can convey. Holy Spirit needs no facilitator or mediator, just an audience and, on a occasion, a mouthpiece. Recently, I've been transitioning from a wilderness terrain, in which I felt distanced from community, into a mountain top terrain, in which I'm being refreshed...
4 tags
Listen
"Our vocation is to belong to Jesus so completely that nothing can separate us..."
– Mother Teresa
laurendous asked: Please keep posting! Also, are you going to school right now? What are you studying?
My heart is jaded, God. Restore hope. Send peace. Awaken joy. I trust you.
3 tags
Lenten Reflections: Unconditional Love
To love is to recognize the sovereignty and relevance of Christ's body and blood in all of my relationships. It is to recognize that Christ has purchased autonomy and liberty for us, not bondage and condemnation (between wife and husband, brother and sister, parent and child, friends and strangers). All the gifts I receive from Christ's sacrifice are mine to sow and to harvest (in different...
6 tags
Order and Spontaneity
By Shane Claiborne We must be careful in all our talk about liturgical prayer not to rule out the spontaneous moves of the Spirit. Just as liturgical traditions have much to offer us by way of roots, the charismatic and Pentecostals have much to offer us in zeal and passion. Tradition and innovation go together in God's kingdom. Jesus was Jewish. He went to synagogue "as was his...
"All men dream, but not equally. Those who dream by night in the dusty recesses..."
– T.E. Lawrence (via mikefrawley)
"Whether we think of or speak to God; whether we act or suffer for him; all is..."
– John Wesley
Just got a job at Peet's Coffee & Tea! BOOYAH!
5 tags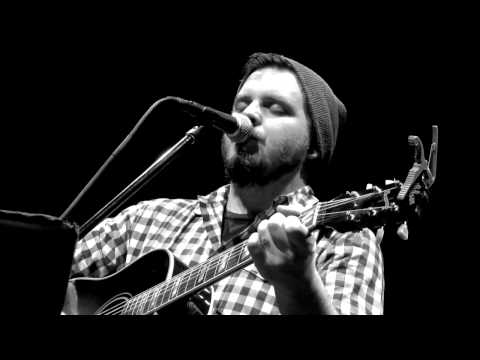 I really like giving and receiving thoughtful gifts.
1 tag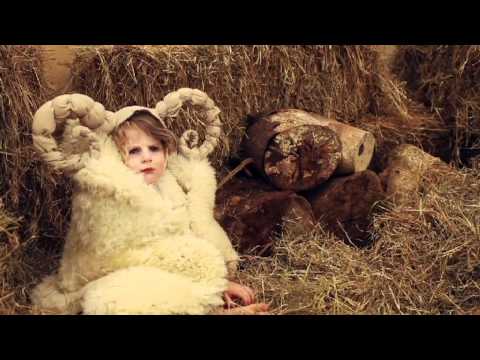 2 tags
"The signs of the times have never dictated the way that the Church is called to..."
– Cameron Beyenberg
1 tag
"Hope is the most important component of humanity's greatest achievements,..."
3 tags
In this season of Advent as we look forward to the celebration of our Lord's coming and revel in the anticipation of his return, I want to remind you all, my friends, to rejoice! We are all sojourners on different journeys, and we move through different terrains of the spirit (some call these seasons of the spirit), but in every season Emmanuel: God is with us. Thus, in every season we have...
3 tags
God is faithful, and God's faithfulness is efficacious regardless of our belief or our participation. However, prayer is one of the modes in which we are invited to participate with God in enacting his faithfulness, and to taste of that faithfulness ecstatically.
6 tags
"But we do not want you to be uninformed, brothers, about those who are asleep,..."
– 1 Thessalonians 4:13-15 [Rest In Peace Grandpa]
3 tags
3 tags
"Blood shed for joy. Love like a consuming fire. Liberty from sin. Rejoice for..."
– Hebrews12
"I still believe that there is nothing more beautiful than the love you have for..."
Grace and mercy.
Lord, teach me how to better receive, but more importantly, how to better give these gifts once again.
"We have seen a darkness But we have seen a light We have felt the love Of a..."
– Seen A Darkness by John Mark McMillan
Ladies,
Your value consists in more than the sum of your body parts. Don't let anyone make you feel otherwise. You are beloved. -Truth
5 tags
Lectio Divina
This is a practice that I've come to appreciate over the past few months.  LECTIO DIVINA Some 1800 years ago men and women retreated into solitude to find rest in the presence of the Lord and hope in the scriptures. Thus, the practice of Lectio Divina or 'Sacred Reading' was developed as a way of meditating on the scriptures. Traditionally it involved a slow reading of a chosen text...
Sojourner's Hymn
O, sacred wisdom Help me interpret these maps, Navigate these waters. O, sacred wisdom Though inspired by Heaven  You are born of man, You cannot carry me.  O, furious Wind The oars of my wisdom are too short, These arms too weak. O, furious Wind Fill my sails, Move me. O, steadfast Hope Anchor me in the tempest, Moor me with intimacy. O, steadfast Hope When death's plunder...
7 tags
Excerpt from an interview with John Mark McMillan
TBB: I've definitely worshiped God through a lot of your songs, but only a few come across as "worship songs" per se – do you see yourself as a worship leader?
JMM: Sure, I totally do. But also beyond the Sunday morning choruses I want to write music that people want to sing everyday. I think that also could be considered worship leading, just maybe not in the traditional sense. I think whether you're Bob Dylan or Lil' Wayne, if you're important to anyone as an artist, it's because you help a group of people articulate something. I think the only real difference is what exactly we're helping people articulate. The most common place for a worship leader to do this is in a church building on Sunday. I certainly enjoy doing that but I also want to have an effect on people beyond what they do inside of a building, when they're out living their lives. I think real worship happens at work, at school, in the car or in the shower. It's not something that stops after a service, though I do consider the service to be important as well. I don't want to belittle that at all. I just like the idea of creating music that's more than simply a platform for a message.
"Intimacy is based on shared vulnerability. Write this on your bathroom mirror."
– The Ethical Slut (via messydrawings)
8 tags
4 tags
"Next to the Blessed Sacrament itself, your neighbor is the holiest object..."
– C.S. Lewis
"The Lord is my shepherd; I shall not want. He makes me lie down in green..."
– Psalm 23 (My cup has been overflowing lately. Thanks be to God!)
"Sensuality is not the substance of romance. Heart, soul and mind - these things..."
7 tags
8 tags
Perichoresis
Perichoresis describes the deep inter-penetration of the Trinity. It is the communal part of Godself which we are enfolded into. It is like an eternal, intimate dance between Father, Son and Holy Spirit in which we are invited to participate.  More to come on this topic…
4 tags
"I am going to speak to you simply as a pastor, as one who, together with his..."
– Salvadoran Archbishop Oscar Romero (shortly before his assassination)
Watch
nateparrish: I hope I can make half the splash he made, when the ocean reclaims the wave
3 tags
What I've been reading lately:
The Wounded Healer - Henri J.M. Nouwen Unleashing the Scriptures - Stanley Hauerwas Harry Potter and the Sorcerer's Stone - J.K. Rowling  Redeeming Love - Francine Rivers
8 tags
"True heroism is remarkably sober, very undramatic. It is not the urge to surpass..."
– Arthur Ashe (via essenceofhumanity)
3 tags
7 tags
"However dogs may bark at me, and pigs grunt, I shall always imitate the writings..."
– Peter of Blois
Mix-up! →
I think that I've acquired some followers that may have intended to follow my other blog: http://breakingmoor.tumblr.com/ If not, then enjoy my contemplative blog. Either way, thanks for your interest!
7 tags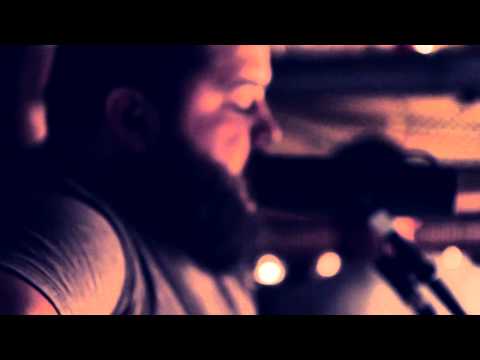 11 tags
Let's Talk...
1.) Presently, I want to say THANK YOU to all who follow MaranathaBlog! Ephesians 3:14-21 - this is my prayer for you and your loved ones.  2.) Let me hear your thoughts! Share your stories with me. What would you all like to see more of? Is there anything you'd like to discuss? Does anyone want some prayer?
3 tags
"I need Christ, not something that resembles Him."
– C.S.Lewis